Practice Management Tools
Oryx helps you manage your practice like never before. Everything you need, in one place.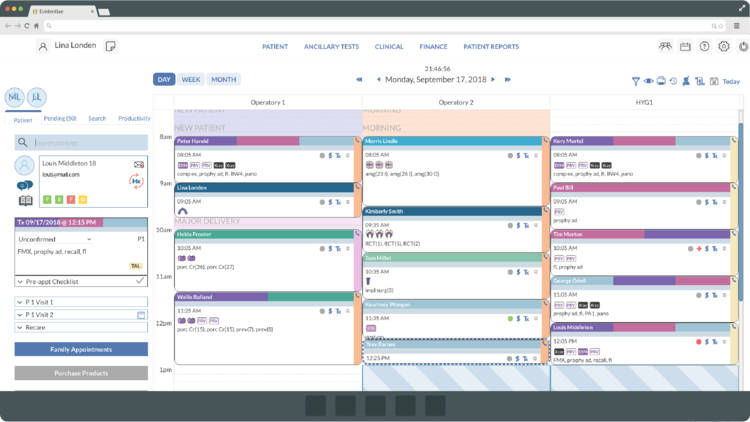 Scheduler
Organizing your office is a breeze with Oryx's scheduler function. Time is now on your side.
Book patients
quickly and efficiently
with our drag-and-drop scheduler function.
Filter by provider, search for open appointment times, and schedule recare or treatment procedures with
simple drag and drop
The scheduler is linked to your dashboard.
Watch your metrics
change in real time with every appointment scheduled and visit completed.
Always expect the next case walking through the door with Oryx's
risk assigned to every patient on your schedule.
Automated Recare Plans
No need to spend time trying to figure out the best recare interval for your patients, Oryx takes care of that for you!
The system
tracks your patients' recare due dates
and scheduled recare appointments based on the default hygiene interval.
Patients are assigned hygiene intervals based on their clinical exam, ensuring the patient receives the best possible care.
Scientific research at your disposal.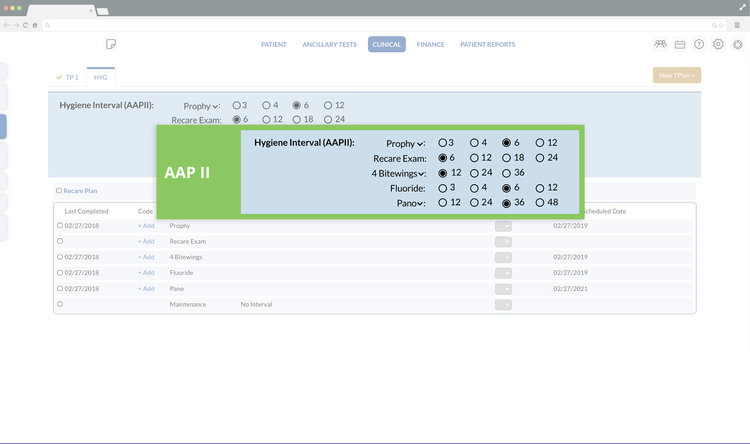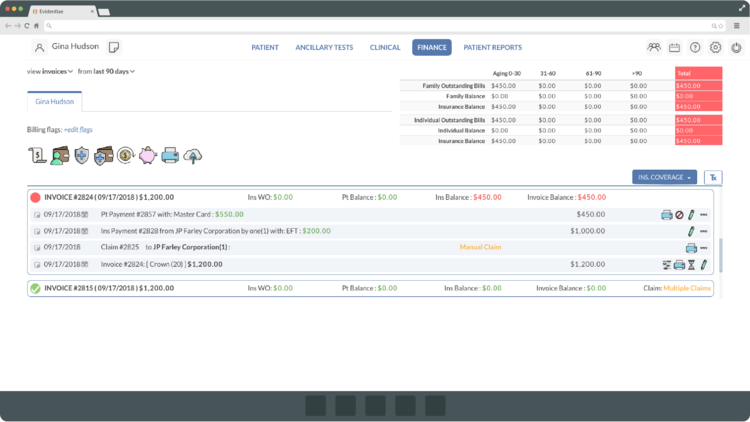 Billing & Insurance
Run your office's finances with ease. Our billing and insurance system helps you stay on top of your numbers.
From invoices and adjustments to insurance claims and payments of any kind, Oryx helps you
process it all and track every bit.
Make your office manager's life easier,
keep all your numbers organized down to the penny.
No more guessing where each payment went. You can now keep record of the production and collection
every visit and procedure.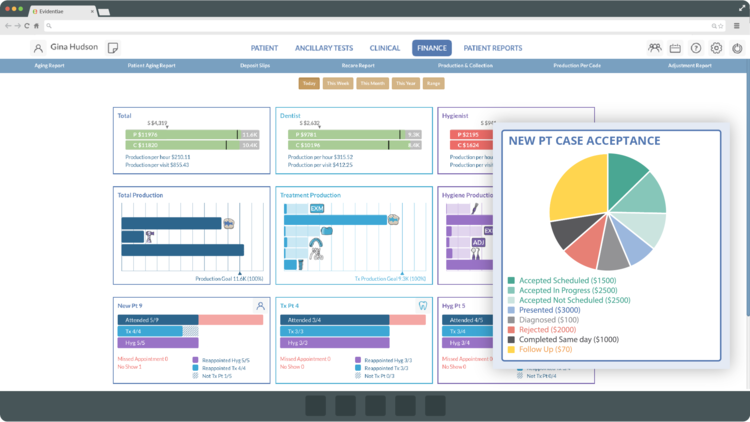 Dashboard & Goals
Don't just reach your goals, surpass them with Oryx's dashboard.
Track new patients, re-appointments, and more. Your office stats are at your fingertips, helping you
run your practice with greater confidence.
Set goals per provider, per procedure type, and more.
As broad or as narrow
as you like, we map it all.
Access your dashboard anywhere. Using real-time data, Oryx's dashboard keeps you
informed on-the-go.